Study at the Finnish Federation of the Visually Impaired
Scientific Direction: Prof. Lea Hyvärinnen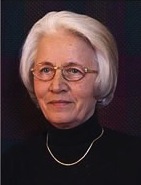 Prof. Lea Hyvärinen is a representative of the WHO in the area of low vision in children. She teaches and carries out research in Asia, USA, Finland and Germany, where she is now an Honorary Professor at the TU Dortmund University.
In August 2005, we had the opportunity of presenting the LiteScout to Prof. Hyvärinen at the ICEVI (International Council for Education of People with Visual Impairment) conference in Chemnitz. Since then she has been using the functional therapy tool all over the world – and in combination with the educational games developed by her – on her numerous research and study trips (http://www.lea-test.fi)
Since April 2014, Prof. Hyvärinen has been conducting a study in Finland, in which the LiteScout and new special needs educational games play a key role.
New methods of training and therapy are to be developed and tested on a playful basis at the Finnish Federation of the Visually Impaired (NKL/Finland) and at various schools for visually impaired and deaf-blind children and children with multiple disabilities. To this end, three-dimensional educational games that have been developed by Prof. Hyvärinen and which aim to improve hand-eye coordination in children with disabilities are used.
Prof. Hyvärinen attaches great importance to dimmable background lighting. It must be top- quality and exceptionally uniform, anti-glare and flicker-free, and boast a high contrast – in short: feature characteristics that are only found in the LiteScout!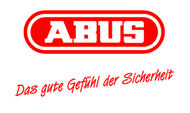 In this context, we would like to thank ABUS Security Tech Germany for its social commitment and for sponsoring the LiteScouts!
We wish Prof. Lea Hyvärinen every success in her study, and look forward to the valuable results, which we will also publish here in the near future.